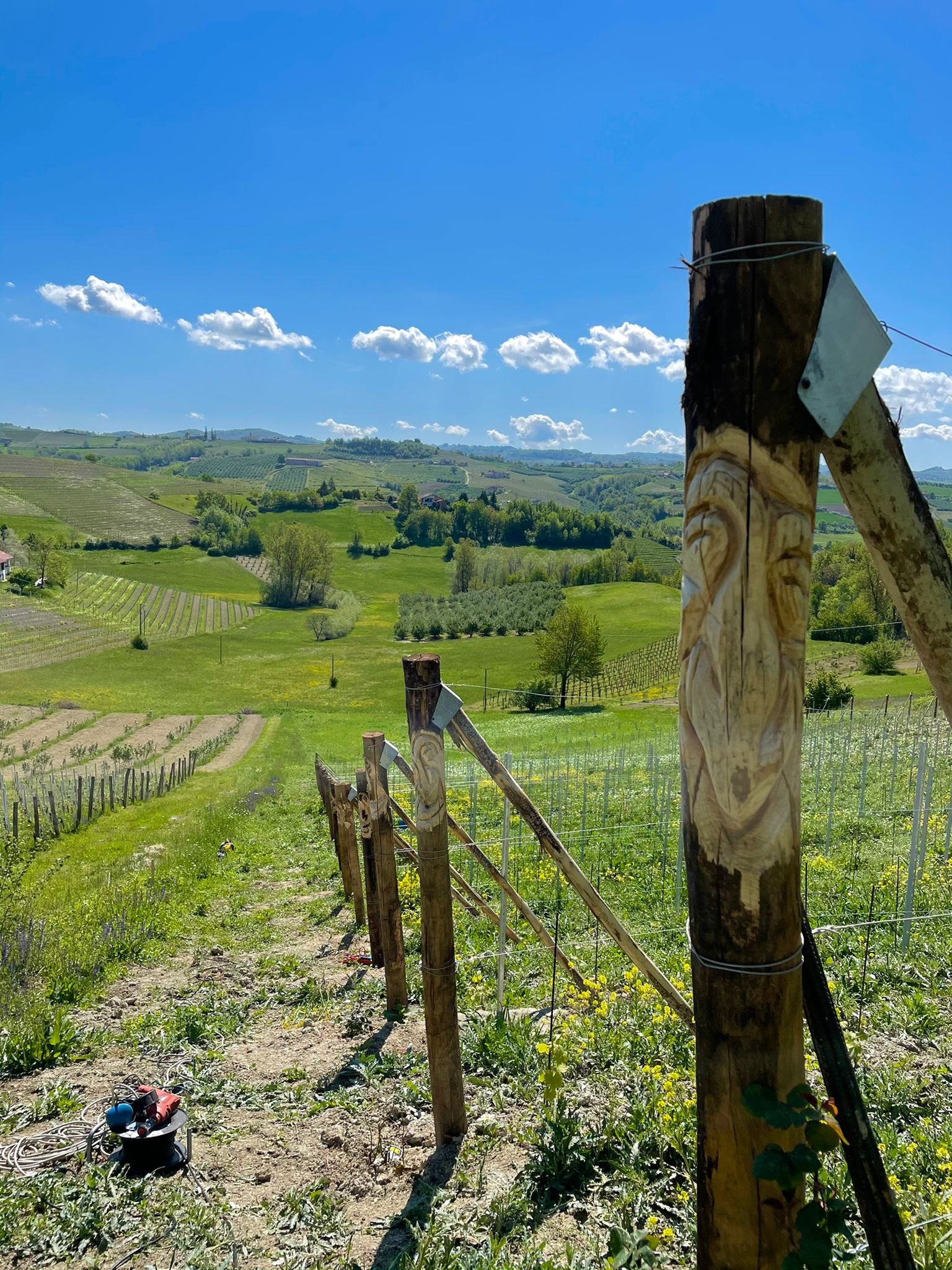 Progetto "La vign dji ciuc"- Dogliani,CN
Lungo il pendio di una collina soleggiata di Dogliani (Cn) il Gruppo Treecarving Italia ha dato il via ad un esperimento pilota che vede la scultura lignea applicata alla viticoltura e per estensione anche al mondo dell'enologia.
Una processione di pali capifila di castagno, piantati in terra alla vecchia maniera, sono stati valorizzati dall'intervento di tre dei nostri scultori.
"La Vigna dji ciuc" è il primo sito da noi selezionato dove realizzare le nostre sculture lignee fra i territori del vino Piemontese; con l'intento di coniugare intorno ad un elemento catalizzante: ambiente, cultura, enogastronomia e turismo.
------------------------
Along the slope of a sunny hill in Dogliani (Cn), the Italia Tree Carving Group has launched a unique experiment.
Three sculptors have applied their talents to the chestnut 2-meter main poles of the vineyard's trellises. "La Vigna Dji Ciuc" is the first site selected to showcase our sculptures within Piedmonts' wine country, to viticulture and, by extension, also to the world of enology, focused on the catalyzing elements of environment, culture, food, and wine and tourism.